When you're dealing with grief and loss, it's hard to make decisions. Anyone who has undertaken the difficult task of trying to organise a funeral sustainably will know how stressful it is. It's easy to feel overwhelmed by catalogues of MDF coffins with plastic 'brass-effect' handles, imported flowers, catering choices, and more. Thankfully, sustainable funeral choices are becoming more common. Fellow blogger and Ethical Hour buddy Claire Lyons (from The Frugal Family) has written The Green Shopper's *first ever* guest post all about her new job at the Woodland Burial Company.
Have You Considered a Sustainable Funeral?
By Claire Lyons, Manager at the Woodland Burial Company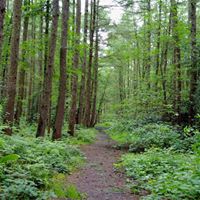 There are lots of elements that make up the end of life, none of which are particularly fun to think or talk about. Unfortunately however, it is something we will have to face at some point, and if you have taken the time to consider your wishes, and their impact, it can help the people around you to make those difficult decisions.
I work for Woodland Burial Company, but I'm so much more than the Manager – my young son is also buried there. We have a very small team, and every member has a loved one at Granville's Wood, making us even more invested in maintaining and improving our mission.
I met Simon while doing some research on the 'green-ness' of dying (hint: it is not at all green). It was a couple of years later, last Summer, when we needed him for a far more personal and unplanned reason.
There are so many decisions you have to make when someone dies, and for a healthy child you are unlikely to have discussed their wishes. Some decisions we found easier than others; using the sustainable impact as one of our key measures really helped us to narrow the choices down.
If you feel strongly about the environmental impact you would like your funeral to have, you can add a document called a 'Letter of Wishes' to your Will (you have one right?). You can also encourage open discussions with family or friends to make sure your choices are fully understood.
Areas you may need to consider:
Coffins and their impact on the surrounding soil. Current eco choices are cardboard (unattractive but cheapest and best ecologically) and wicker (beautiful!). There are also felt and more creative options, you could make your own and can buy them online…
How quickly you need to make a decision regarding cremation or burial. We opted not to use embalming, it's not good for the planet. Noting preferences can be useful.
Burial of ashes or coffins has a negative impact on the soil around it, there have been advanced studies on this – at Woodland Burial Company we add something called RTN, an organic compound that changes that negative into a positive, actually adding nutrients to the soil. You can find out more at www.rtnsoil.com.
The Carbon Impact of cremation. You may want to consider offsetting the carbon impact – we do this at Granville's Wood as we are restoring the commercial woodland back to its native state, planting trees in addition to our 8 acres of established woodland. We promise to never sell the carbon offset either!
Funeral expectations are an area we often support our families to carefully consider the environment. It helps when we are in a woodland as for most people 'normal' is already being challenged… We promote quality over quantity, and encourage car sharing with less need for expensive funeral cars for example.
In terms of memorials, we offer a brass plaque for each nook, but not everyone wants one. Some of our nooks are entirely wild, some families like to add comforts for people, like a bench and for wildlife a feeding station or log pile, owl box or hedgehog house. It's important that our woods are managed but not manicured, allowing for nature to dictate what we do!
Our Wildlife Management Plan means we do not allow any plastic into Granville's Wood, thinking how and what you would like to have in any memorial space can be researched beforehand, again giving your preferences.
It's important to remember that making these decisions, while in the midst of grief, adds pressure. I found the easiest decisions were when I put our values first, but I've now written my own wishes down to save a loved one having to guess on my behalf.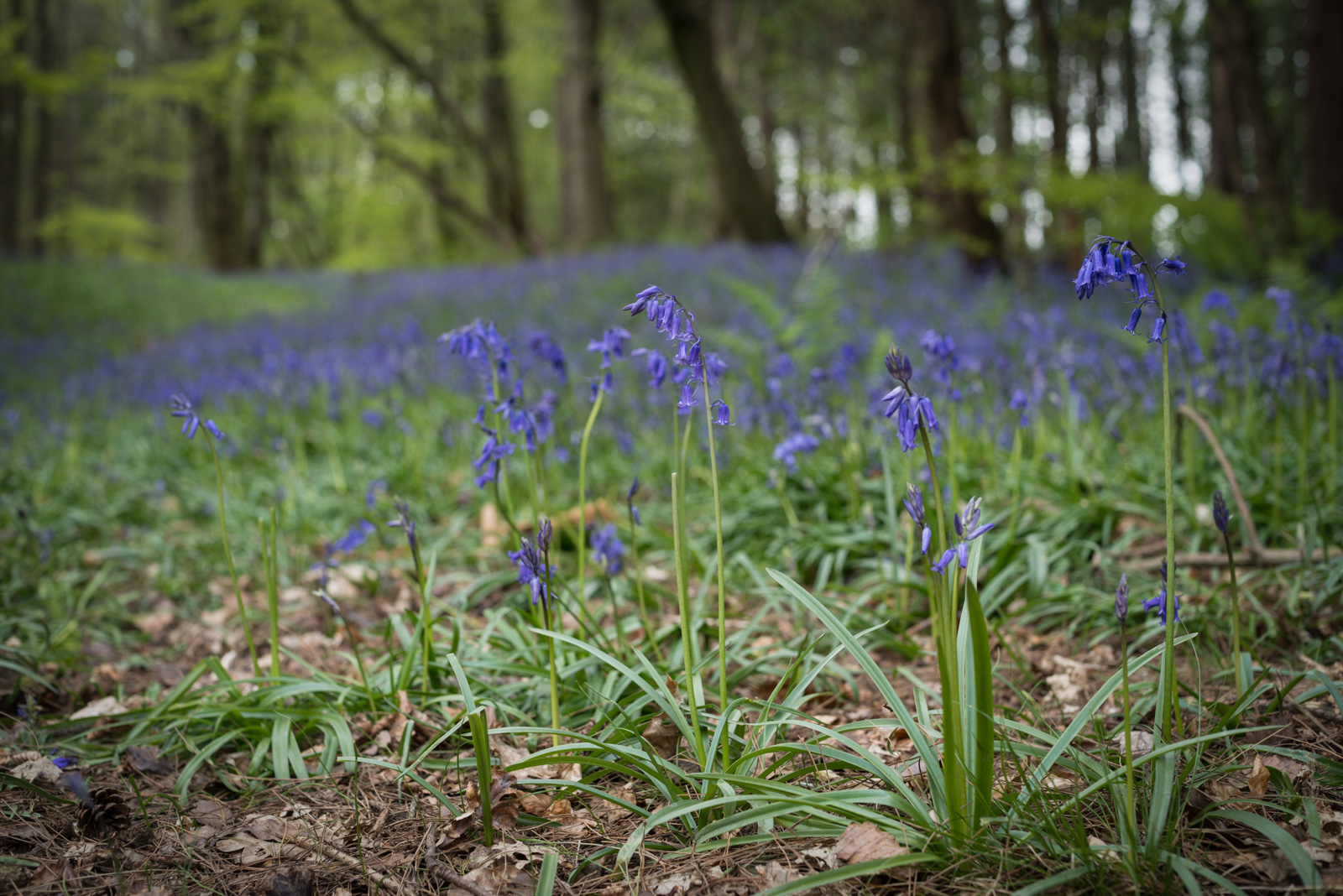 One reason we chose Woodland Burial Company, was the bespoke and personal service. We also wanted to have a place that we could happily take our other young children to, without it being overly depressing or death related. They love visiting Granville's Wood, we are learning so much about trees, fungi, wildlife and the changing seasons. We have also joined a community there; sharing support, information and even bird food.
After months of putting up with my friendly emails full of ideas, Simon asked if I would come on board and manage the business side of the Woodland, working alongside the Site Manager Taz. I was honoured to be asked, and so happy to look after my beautiful boy as part of my job. I am working to raise the profile of sustainable choices at the end of life, as well as our special woodland and it's innovations.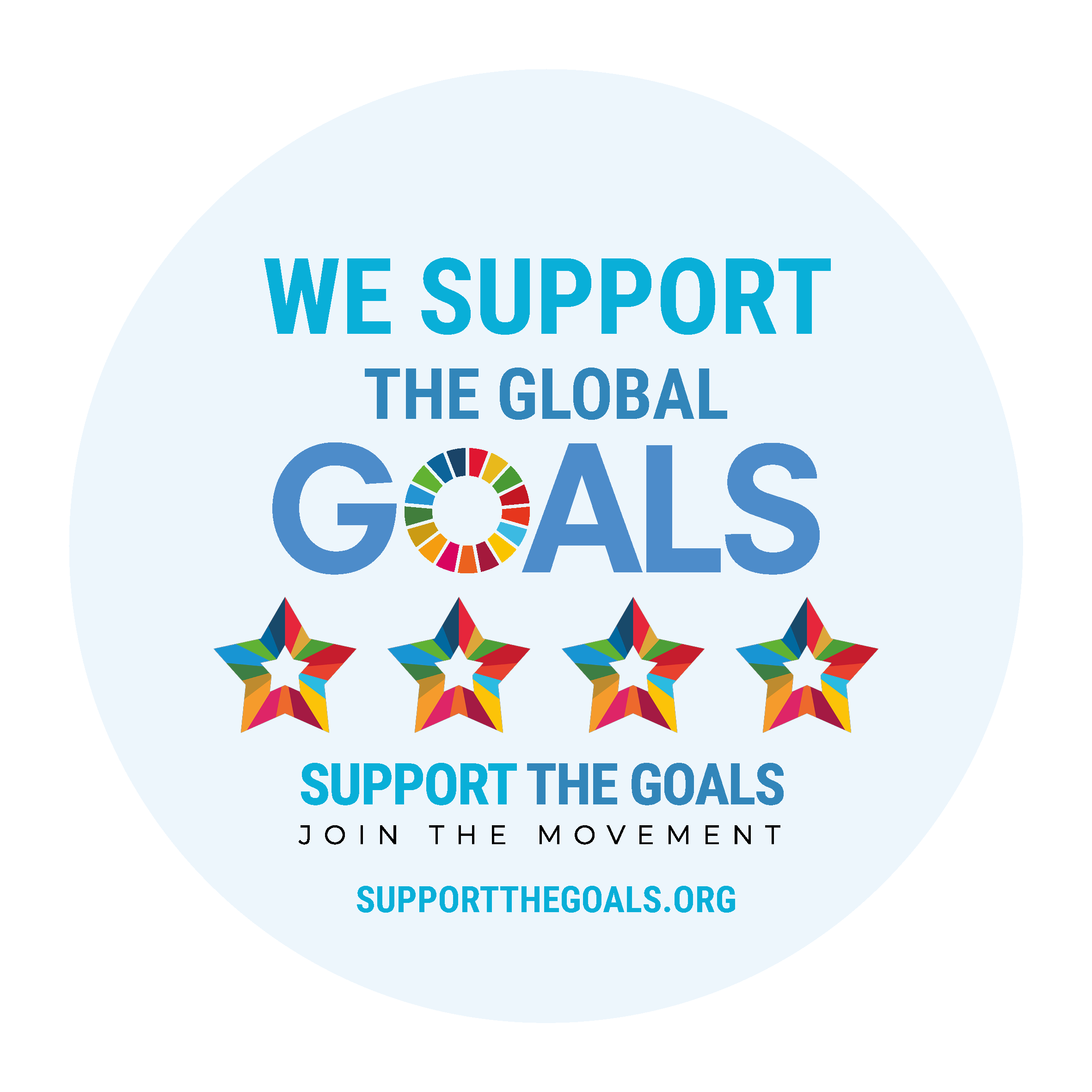 I'm really proud that we were recently awarded four stars from Support the Goals, to show how our work is aligned to the UN's Sustainable Development Goals. You can find out more at www.woodlandburialcompany.com/our-impact/
Simon is still very much involved, but also heading up our new branch – allowing people who can't use our physical location but still wish to consider their environmental impact. Living Memorial allows for home internment of ashes using our 'magic soil'. Feel free to take a look www.livingmemorial.co.uk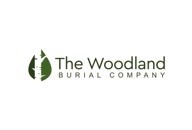 0115 939 9090